Do you live with debilitating back, hip, knee, leg or foot pain? Walking Well Again can free you from your daily struggle.
Comes with a one month money back guarantee!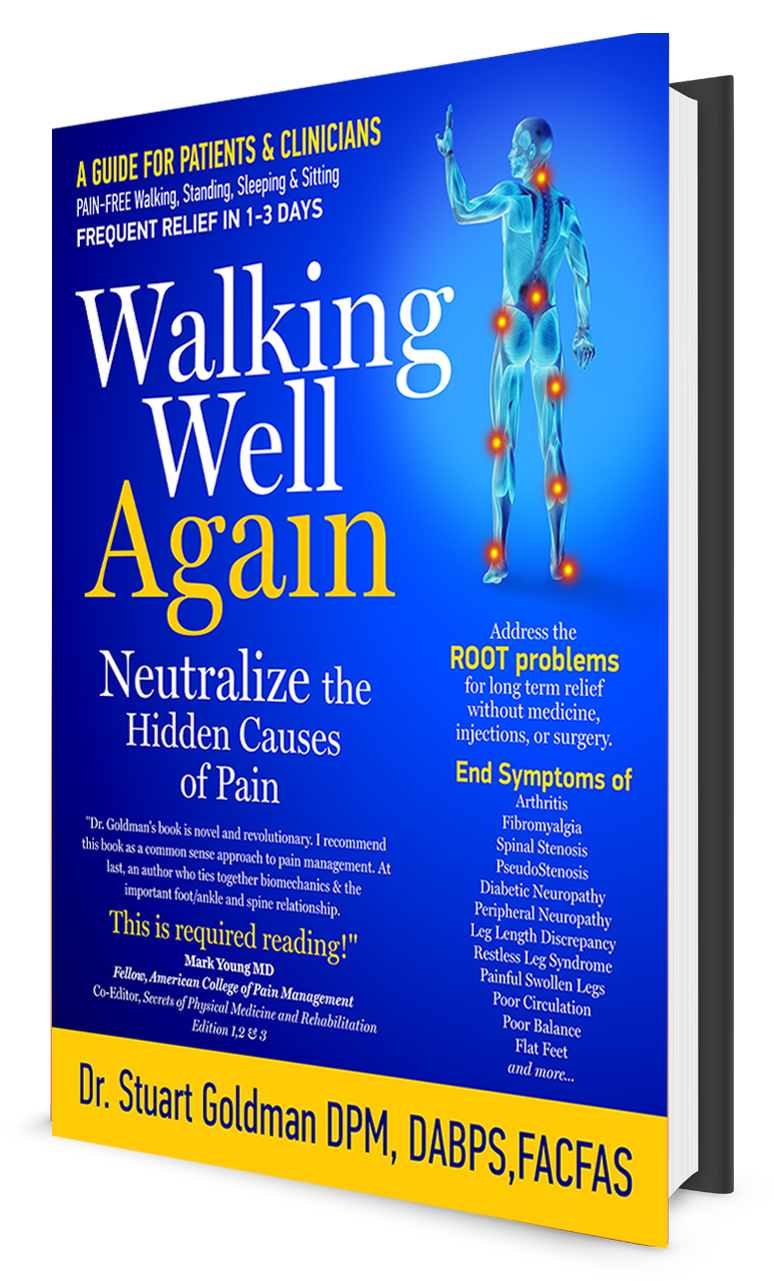 Look
Inside
This book provides new information and guidelines that can help people who suffer from conditions treated by the following medical specialties, and is thus recommended for all clinicians who practice in these fields.
Podiatry
Internal Medicine and Family Practice, (including Nurse Practitioners and Physician Assistants.)
Rheumatology
Neurology and Neurosurgery
Orthopedic Surgery
Physiatry / Pain Management
Physical Therapy
Chiropractic Medicine
Vascular Medicine
Sleep Medicine
Cardiology and Pulmonology
Massage therapy
Personal Training